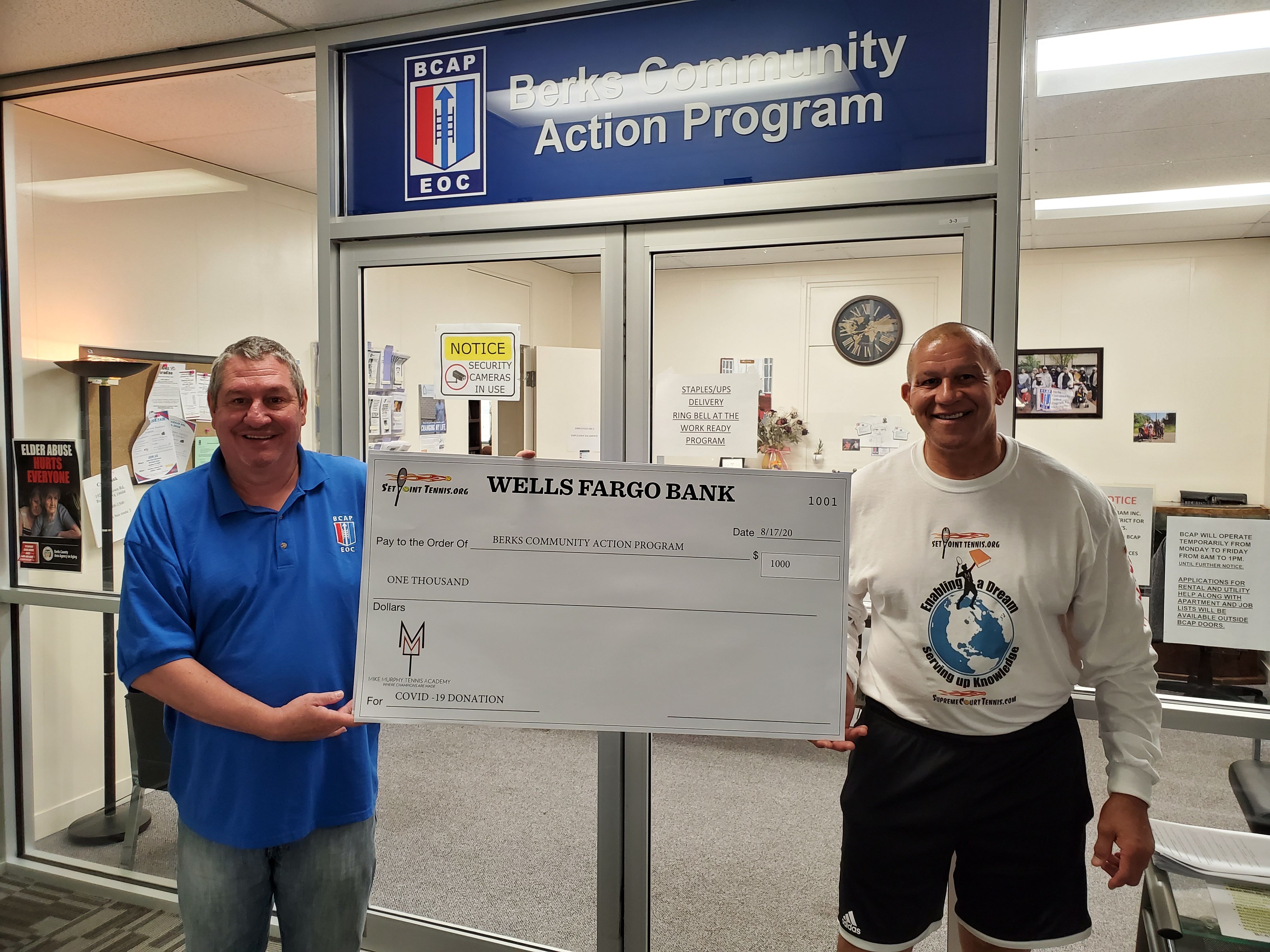 Set Point Tennis Organization (SPTO) in cooperation with Wells Fargo Bank is committed to helping those most affected by the COVID-19 crisis.  We pledge to help communities in the City of Reading and Berks County and City of Lancaster and Lancaster, PA.  As our initial effort we donated a $1,000 to the (BCAP) Berks Community Action Program.  Set Point Tennis and Michael Murphy have donated over 100 free volunteer hours to help BCAP serve single mothers, provide eviction assistance and meals to those in poverty.  Our goal is to assist those less fortunate to gain financial, educational and employment stability through establishing community partnerships, sharing resources and providing training.  We call this program Serving Community Aces.
SPTO has donated a $1,000 to Milagro House (MH) in the City of Lancaster.  SPTO applauds Milagro Houses effort to help single mothers break the systemic cycle of situational and generational poverty through education, housing assistance and nutritional assistance.  SPTO will continue to work with both BCAP and MH to help move those out of poverty and into a structured work, home and educational setting.
SPTO's long term goal is open a Poverty Center to assist families living below the FPL Federal Poverty Level.  The Poverty Center goal is to train individual on financial literacy, soft and hard skill employment development, educational career development.